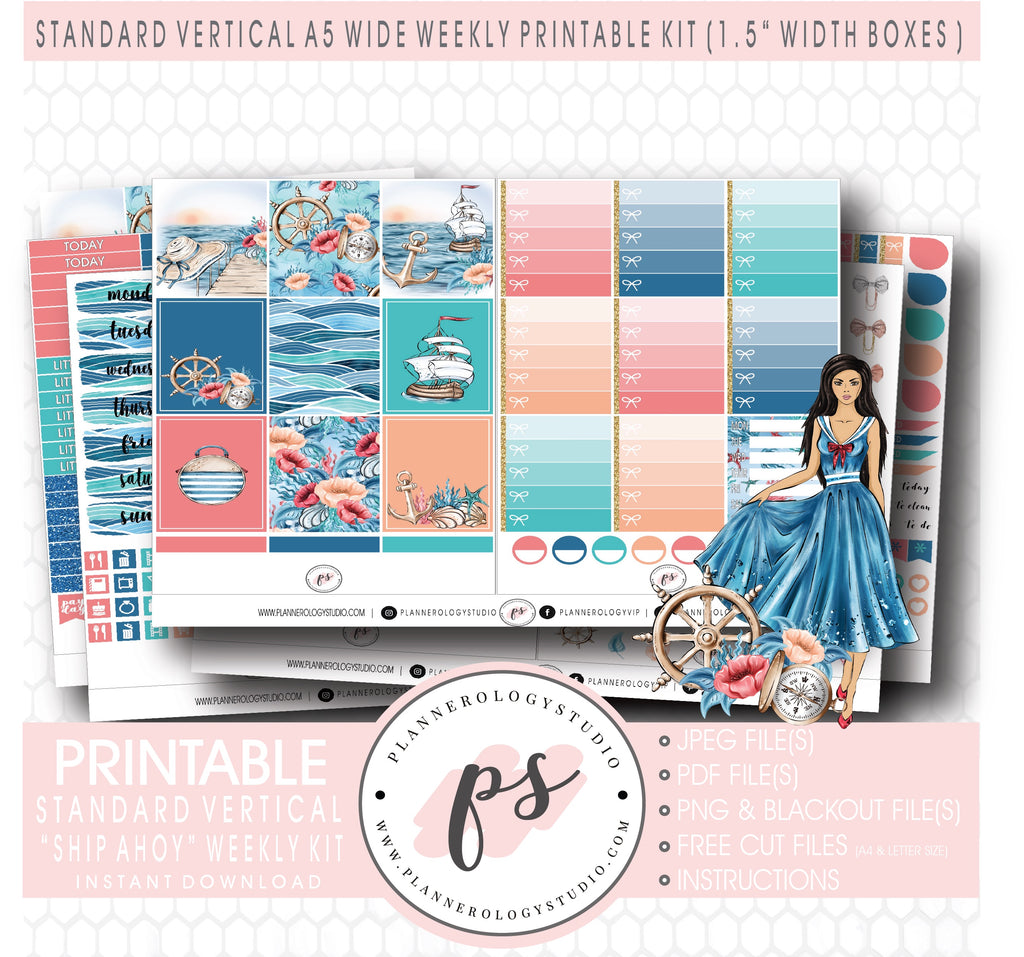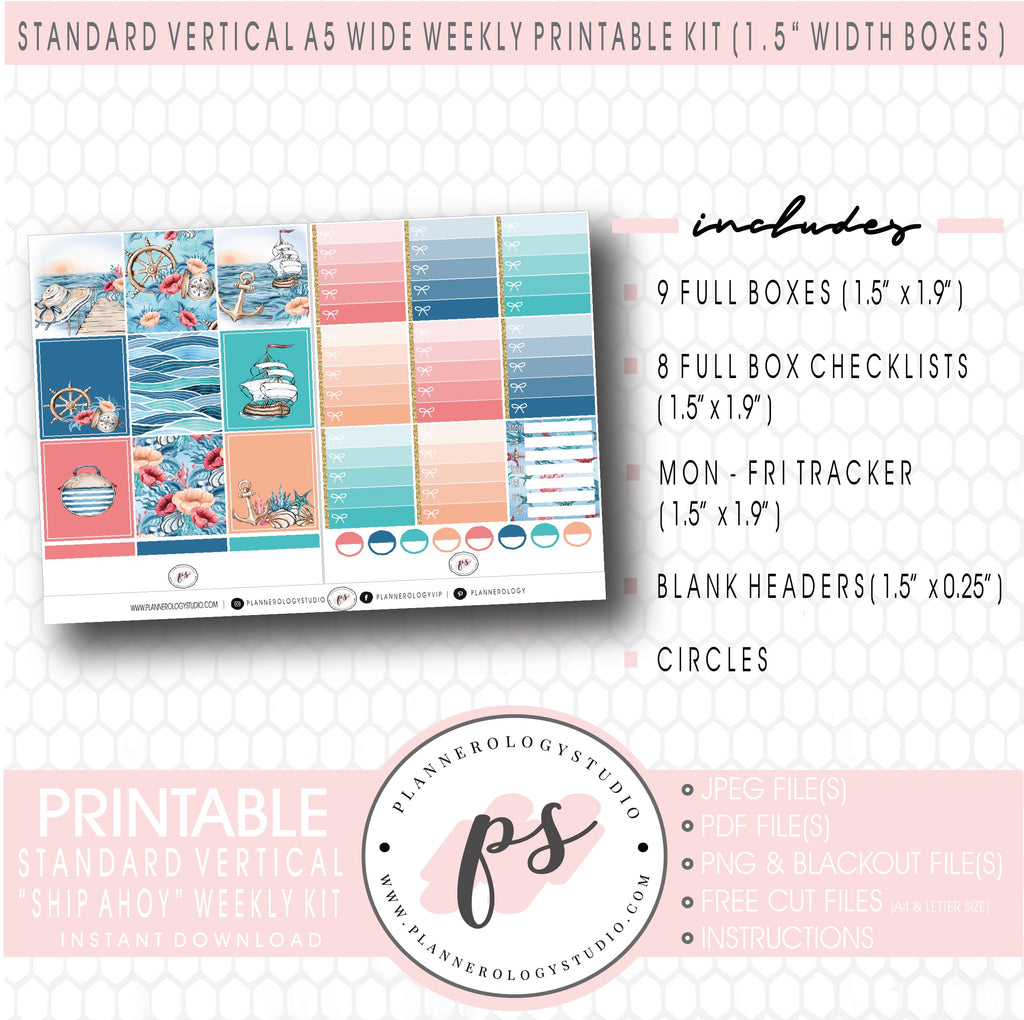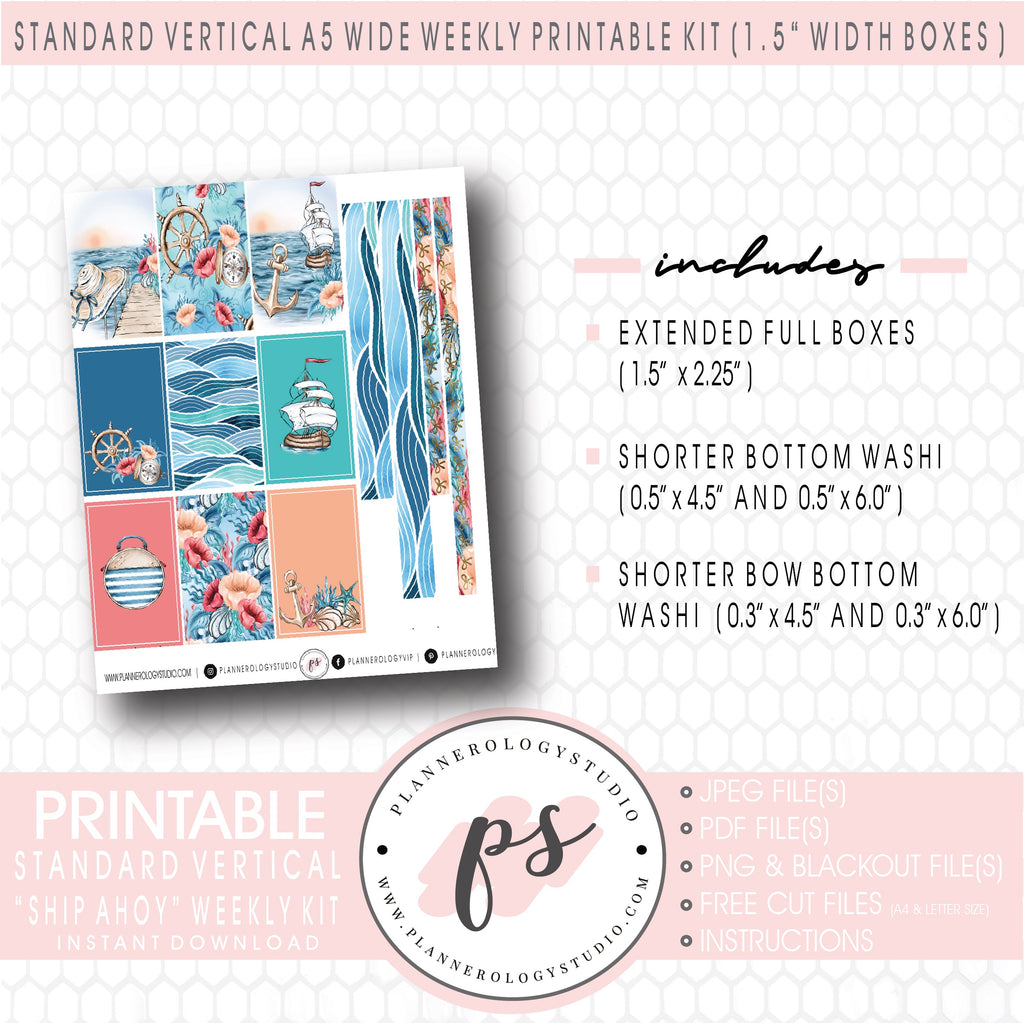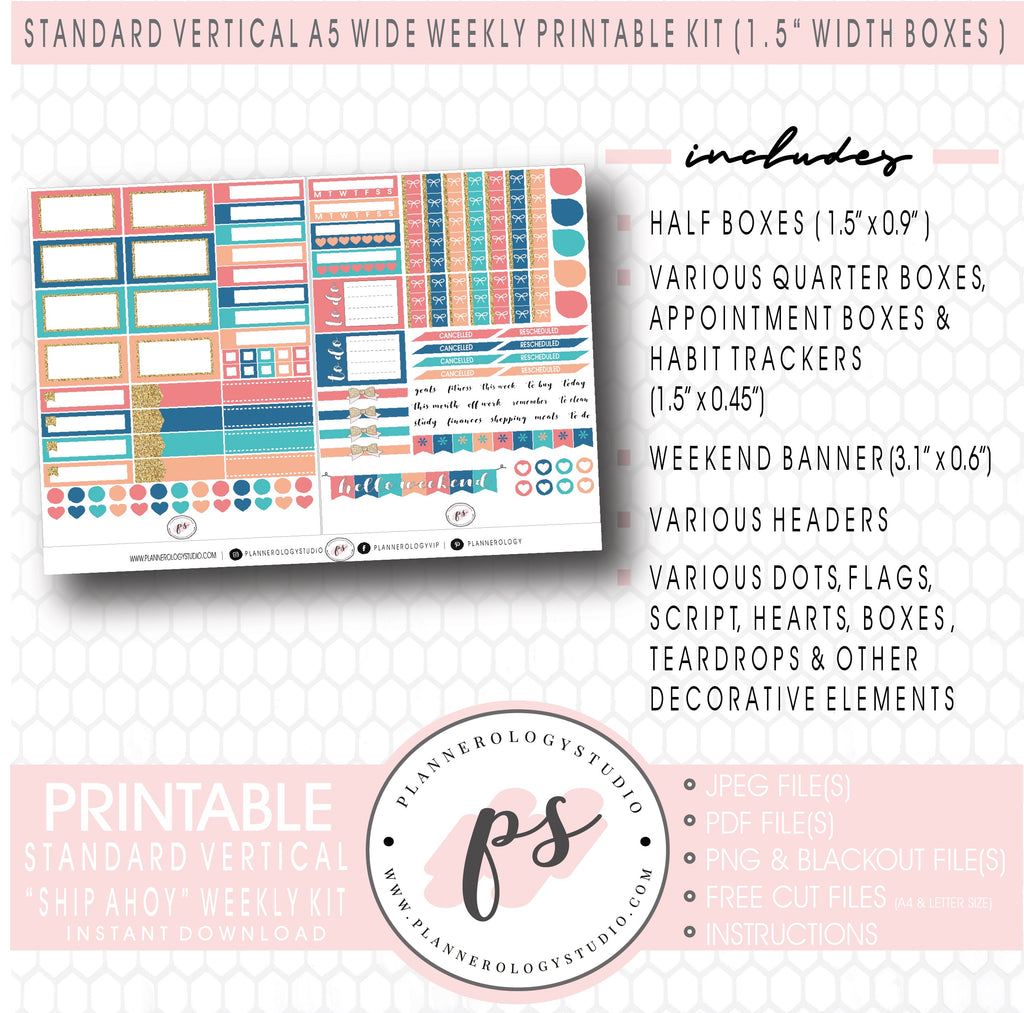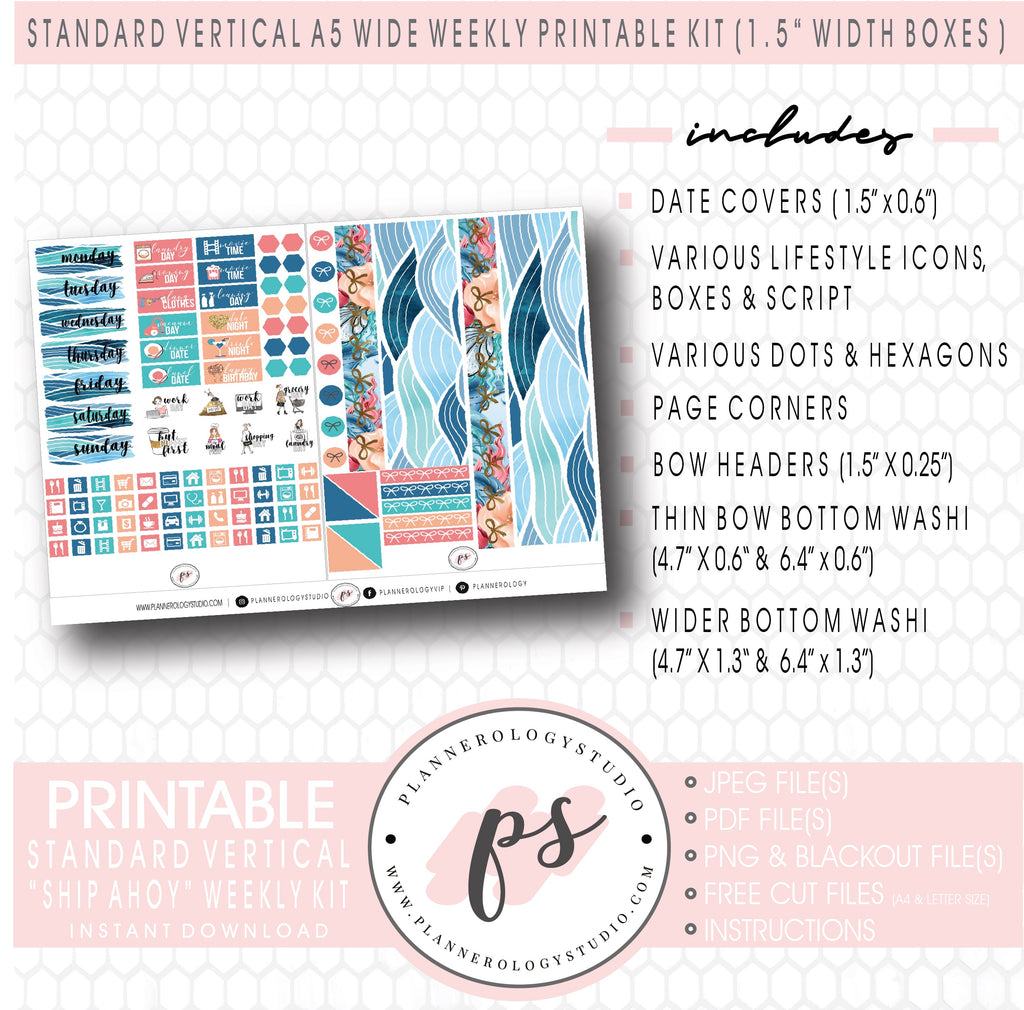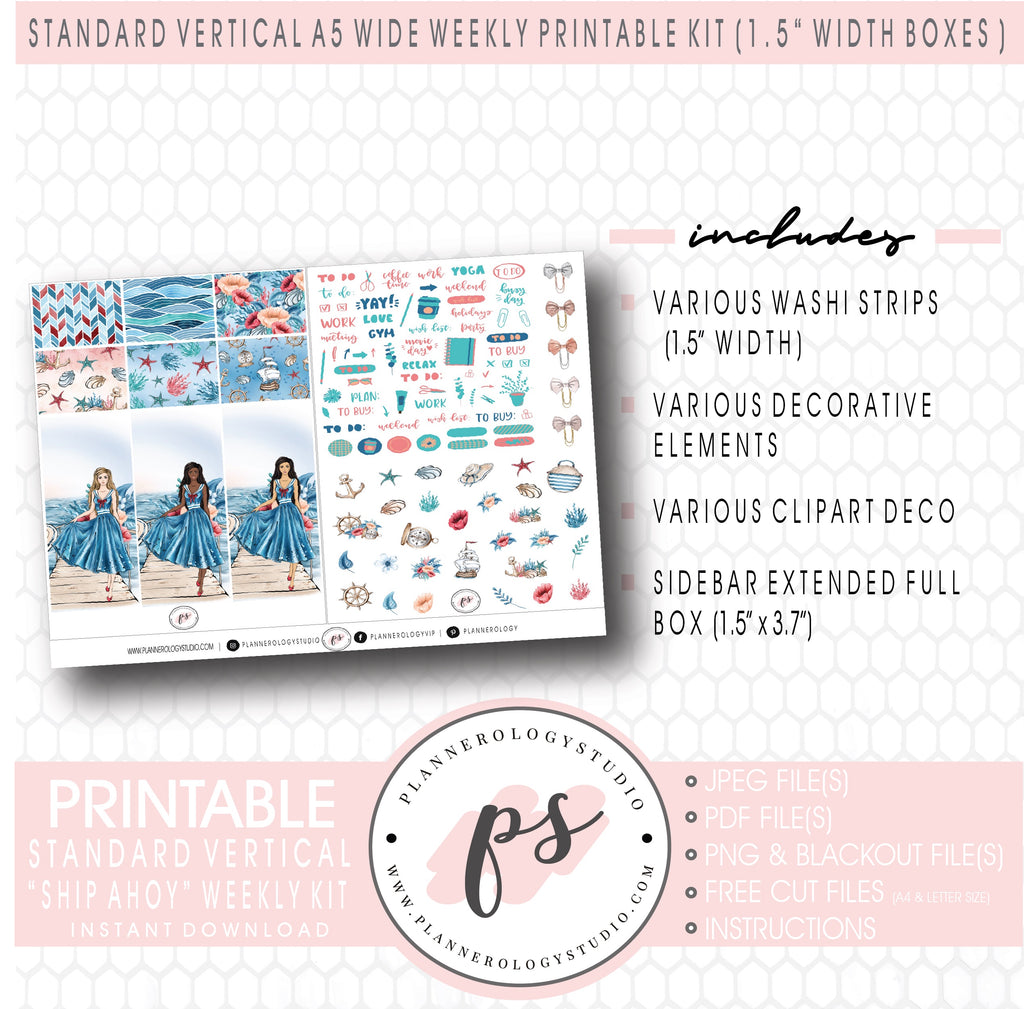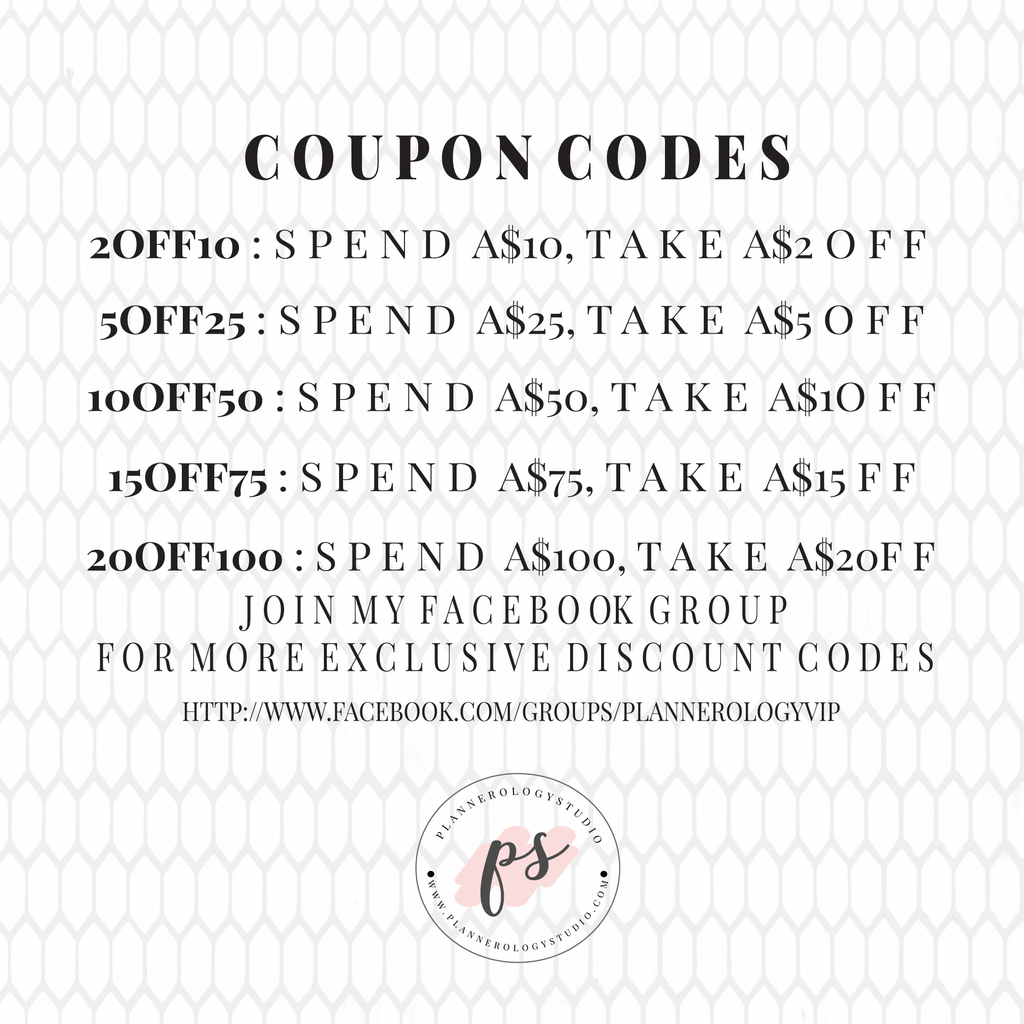 $4.00
$0.00
Ship Ahoy Weekly Digital Printable Planner Stickers Kit (for use with Standard Vertical A5 Wide Planners)
"Ship Ahoy" is a weekly printable kit and is sized to fit standard vertical A5 wide planners or planner inserts with 1.5" width boxes/columns.  Longer full boxes (2.25" length) are also included.
Please refer to the listing images for specific measurements of various printable stickers included in the kit.

This printable kit comprises of 6 individual sheets and most sheets are split into two half sheets for easier storage.