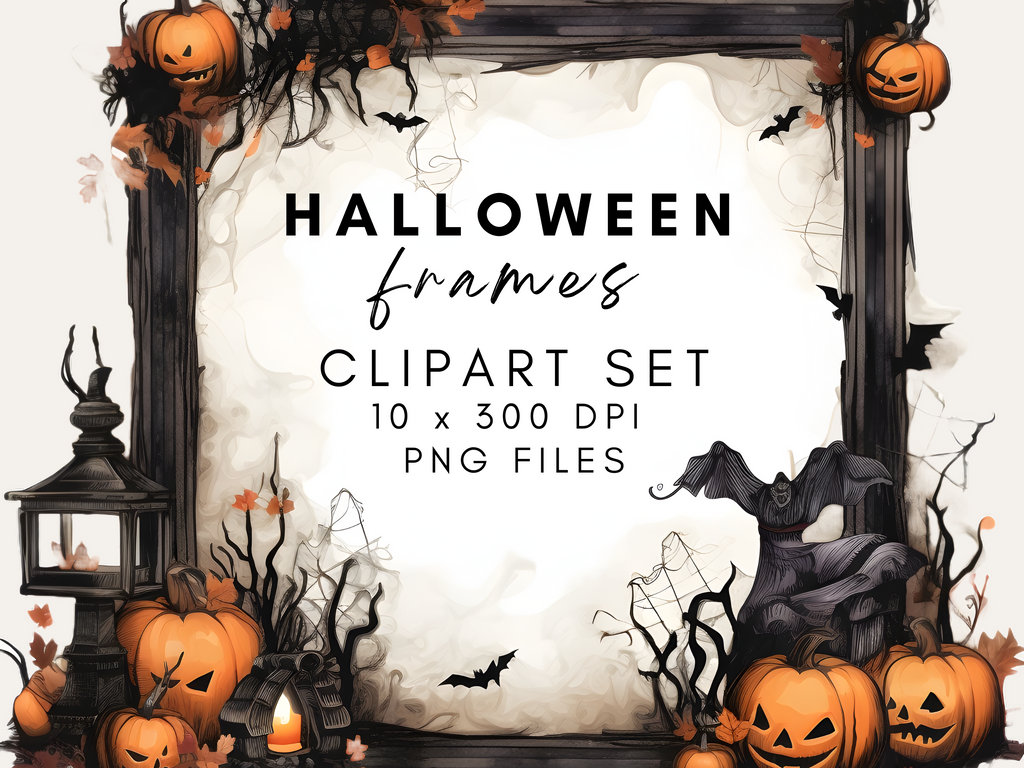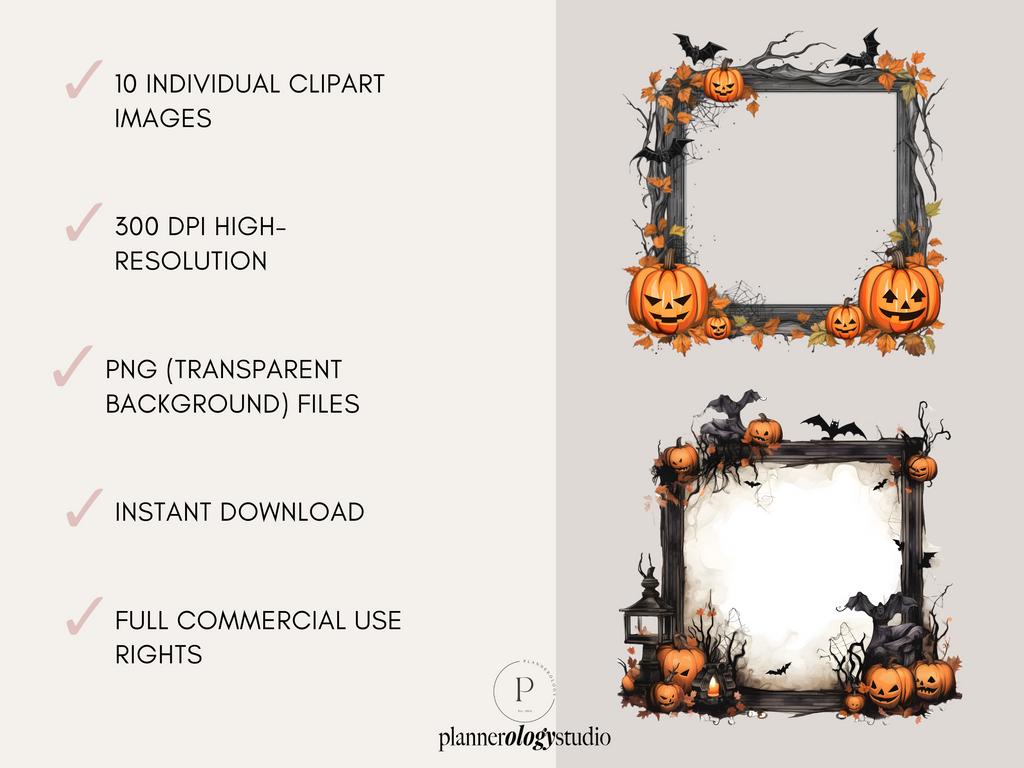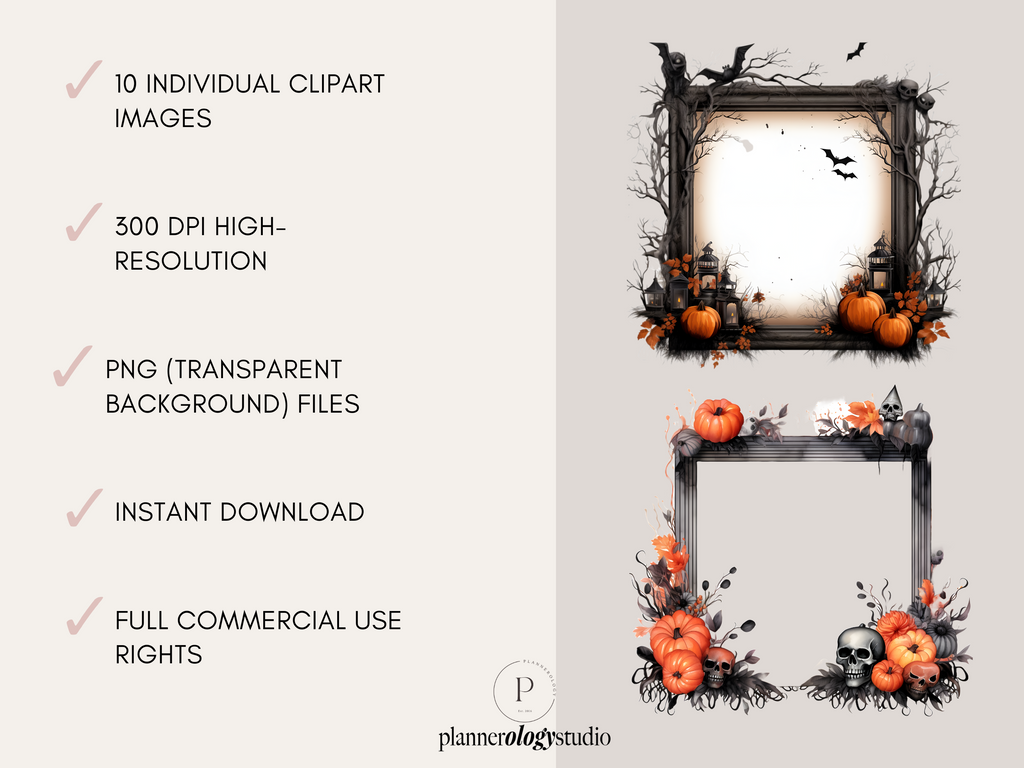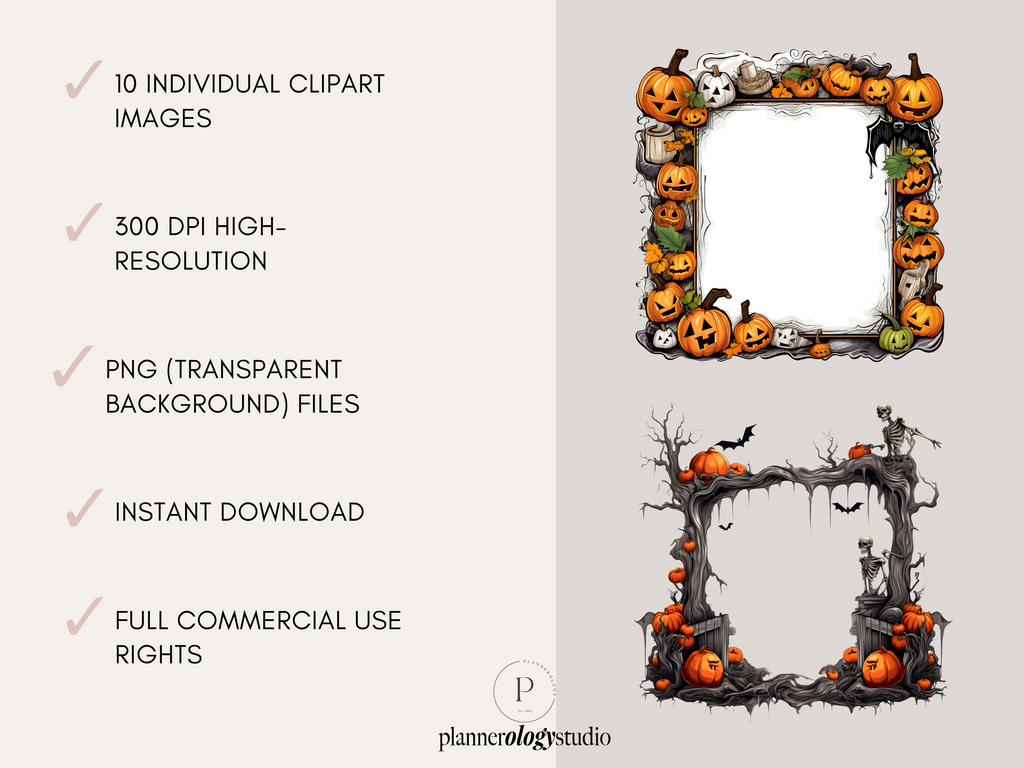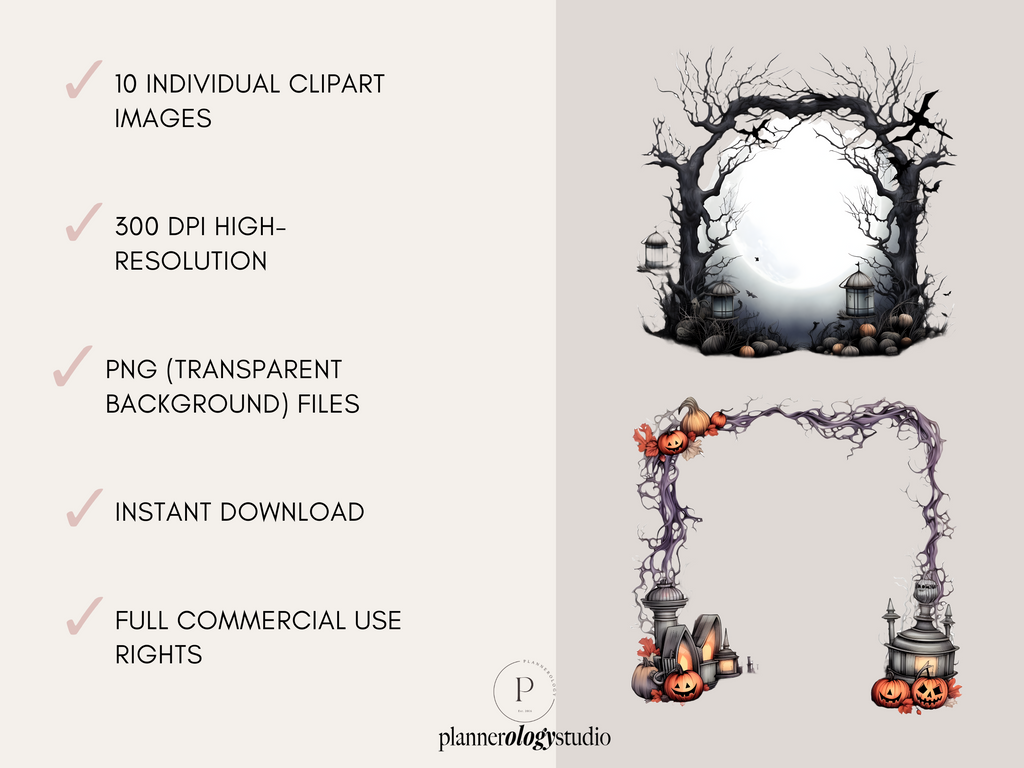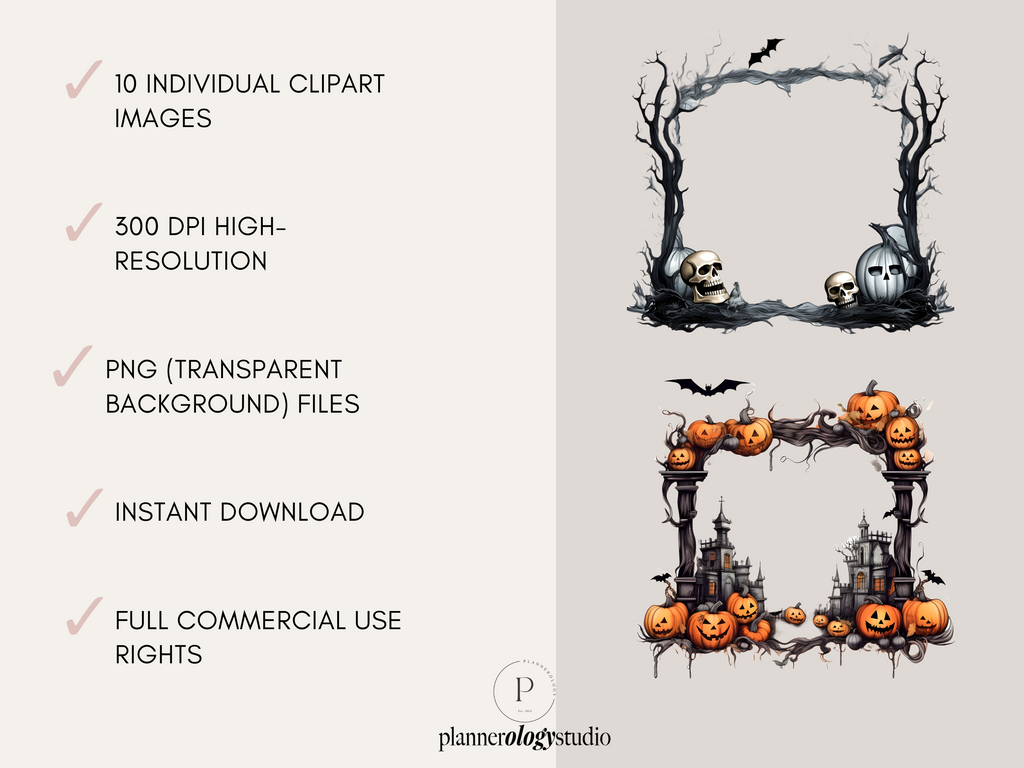 $3.00
$0.00
Halloween Frames Watercolor Clipart Images | 10 PNG 300 DPI Bundle | Digital Download | Full Commercial Use Allowed
🎃 Elevate your Halloween designs with our versatile "Halloween Frames Clipart Set." This collection of 10 high-quality PNG frames offers endless creative possibilities for your projects. Plus, with full commercial use rights, you can use and sell your Halloween creations without limitations!
🕸️ What's Included 🦇
Our clipart set features 10 unique Halloween-themed frames with transparent background that are perfect for adding a spooky touch to your designs. These frames are adorned with elements like bats, pumpkins, spiders, and more, making them ideal for planner stickers, printable stickers, invitations, cards, and other Halloween-themed creations, or other arts & craft projects!
🎨 Versatile Formats 🖌️
These high-resolution PNG files with transparent backgrounds are easy to use and can be incorporated into various projects, both digital and print. Simply overlay your text, images, or other elements to create custom Halloween-themed designs. Use them in various creative endeavors, from digital designs to printables and beyond. Seamlessly integrate these high-res PNG files into your designs.
📥 What You'll Receive 📥
Upon purchase, an instant download link will provide the files containing the PNG files (in ZIP format). 
💼 Commercial Use Rights 🛍️
By purchasing this clipart set, you receive full commercial use rights.
However, you may not:
* Sell, share, or redistribute the graphics in their original format
* Use the graphics to make clip art, digital paper, or any other digital design resource
You may:
* Use the graphics, without changes, for any printed or physical product
* Use the graphics, without changes, for any print on demand product
* Use the graphics for any digital finished end product which is your own design and has had creative changes made and additional elements added.
Should you have any questions or specific requests, please don't hesitate to contact us. Thank you for choosing our "Halloween Frames Clipart Set" to make your Halloween creations stand out! 🕷️🌕
🎉 Discover More 🎉
Explore our shop for more delightful clipart sets, printable planner stickers and other digital stationery & templates: https://www.plannerologystudio.com