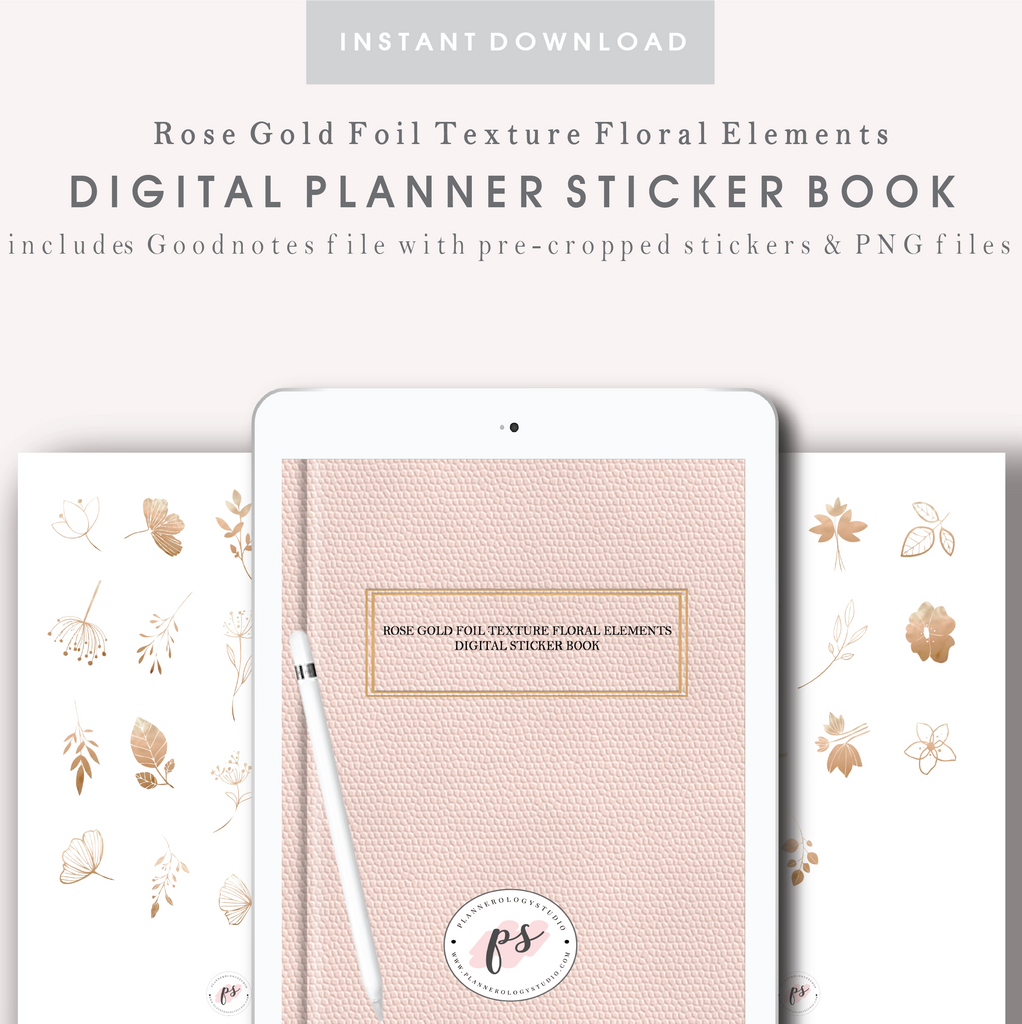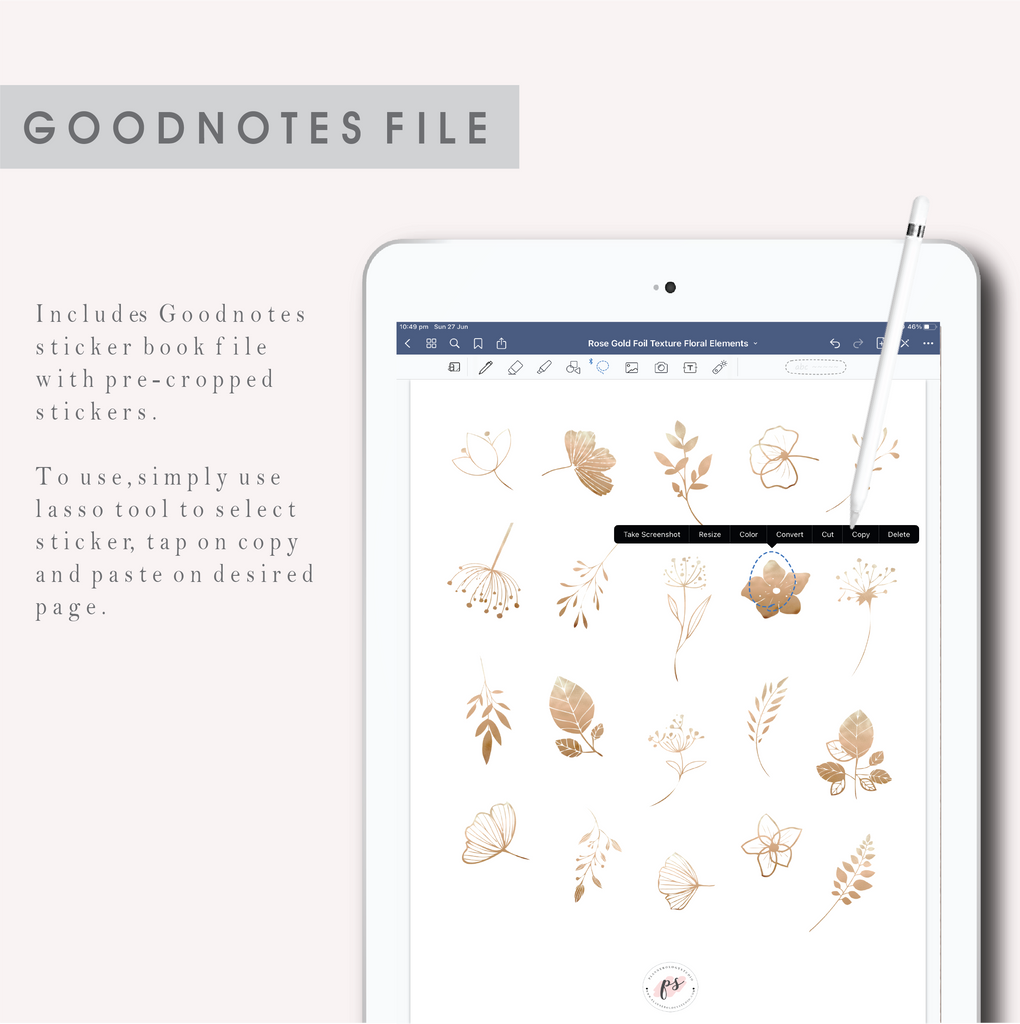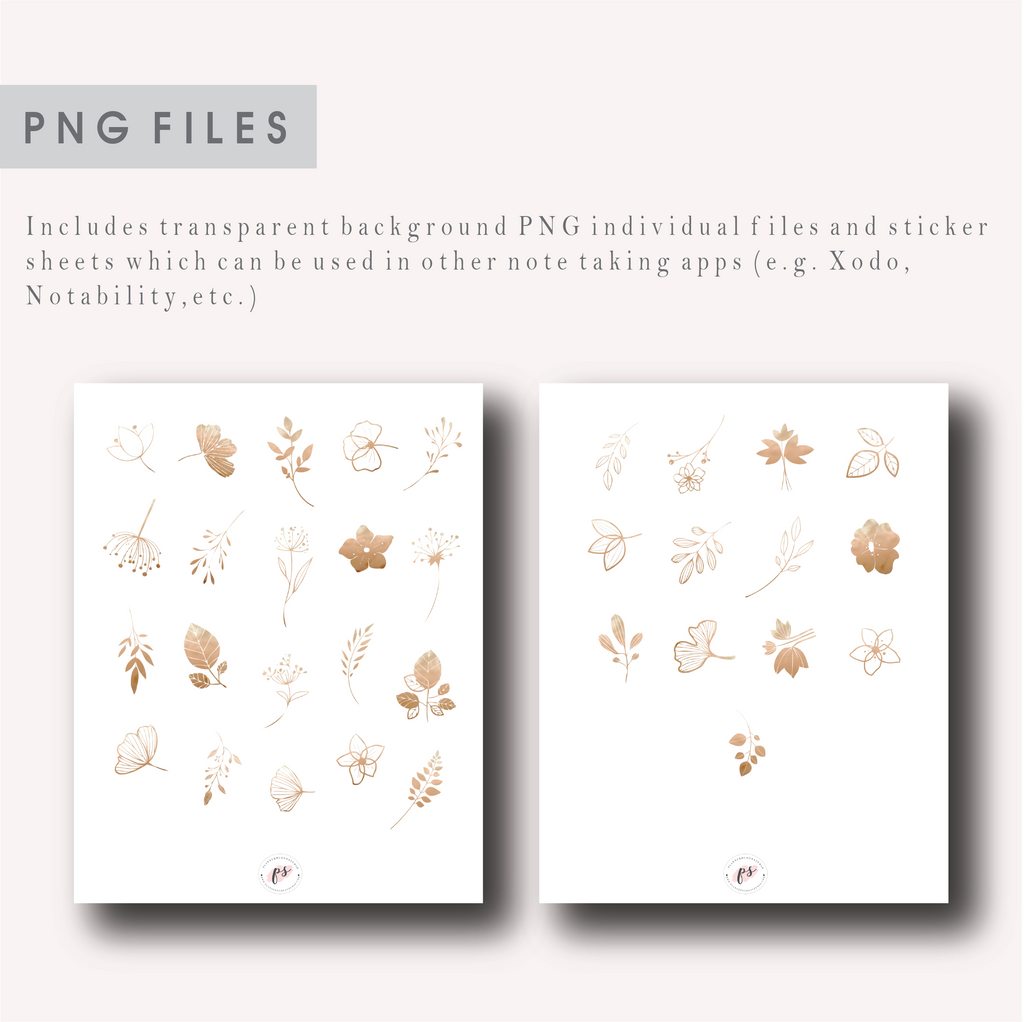 $0.00
$0.00
Rose Gold Floral Elements GoodNotes Pre-cropped Digital Sticker Book for iPad/Tablet (Freebie)
This freebie Digital Planner Rose Gold Floral Elements Sticker Book is designed to be used in iPad or other tablet handwriting apps such as GoodNotes, Notability or other similar PDF annotation apps. 
For GoodNotes users, a pre-cropped GoodNotes file with the digital stickers already imported.
1 x GoodNotes File (optimized sticker book for GoodNotes with imported, cropped stickers)

1 x PNG transparent background file (for use with cropping method)

Individual PNG files for each digital sticker
Please note, you will need to unzip the .zip file on your iPad before use. If your iPad supports it, simply do this by saving the files to your iPad's Files app and double-tap to uncompress the files.  Otherwise, use a file decompressor app.